About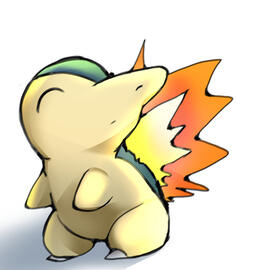 Hi, my name is Bao!
Thank you for coming and checking out my commission page! All profits made from commission will be spent towards improving as an artistPlease read the Terms of Service before ordering!
TERMS OF SERVICE
WILL NOT DRAW
Mechs/Robots

Politcal/propaganda

Disturbing subject matter
WILL DRAW
OC's

Fan art

Gijinka/Kemono

NSFW/LEWDS
---
General
Refer to my past/works/examples, If I am the correct artist for you.

I have the right to refuse any commission.

Payment will be only with Paypal in USD and will be upfront.

Commissions are for personal use (Twitch Emotes/Icons/Profile/Banners Excluded) unless stated otherwise.

All art must be credited.

I preserve any and all rights to the noncommercial commission (e.g. - distribution, reproduction, promotions).

Commission work may be displayed, and credited. Orginal characters will also be credited on social media.

I reserve the right to livestream any commission. (Unless specified).

Extra Character = +50% of base price.

If no poses/references are given once the sketch is provided, major changes to pose will be declined

Addition outfits will add addition charge depending outfits.

There can be One revision before lineart and one during base coloring.

Large alterations after Lineart will be declined (Minor alterations are acceptable).

Clients may not edit, claim, reproduce, or profit from noncommercial commission. Unless stated otherwise.

Commercial commissions will be 2x orginal price

Commercial is categorized as following (Prints, T-shirts, merchandise.)

NSFW/Nude ALT commission will be an additional $50.

Characters with complex details may result in additional fees

Designing a new character from scratch may result in additional fees

A full refund will only be granted before sketch has been delivered.

Commissions usually take around 2 weeks, but may take as long as 1 month.

Cancellations must be requested before sketch is delivered.
Bust up $60 USD
Thigh up $80 USD
Fullbody $100 USD
Extra Character = +50% of base price.
Add Background An additional $50+ USD
NSFW commission will be An additional $50.
Rush order $100+ USD (NEXT DAY)
Contact
To send an order please Email me or DM through twitter
Email: [email protected].com
Twitter:/1340Smile
Template for order formSubject:
Emote/Chibi/Semi Chibi/Bust up/Half Body/FullbodyMessage:
(Preferred Twitter DMs)
Way to contact (Email/Twitter)
Paypal Link/EmailDetails, reference, source material for illustration.
Expression for character, personality, poses, anything information to help me understand the character.Agreement on Terms of service.